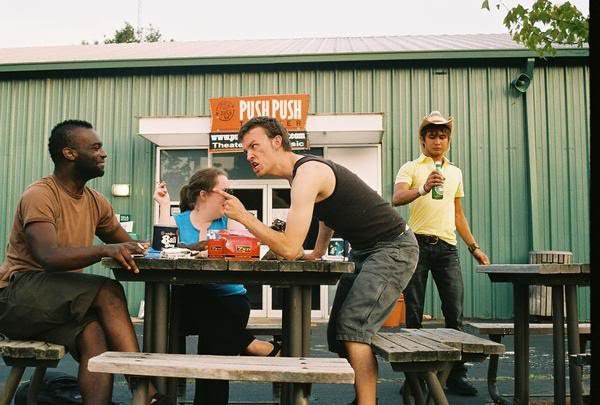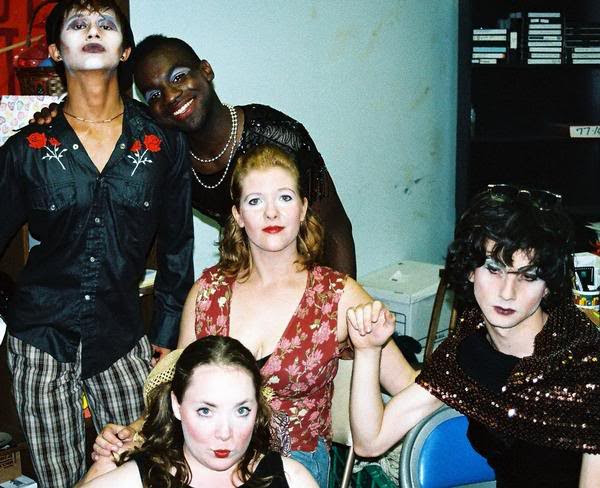 Synopsis
In the first act, we're introduced to some of the most vile, disgusting, backstabbing and hateful theatre people ever to slither across Atlanta's sun-drenched street.
A touring vaudeville company crash-lands in ATL and, in no time, their lead actress is missing.
A young chorus girl rises to the top, and quickly becomes a mirror image of the departed actress, continuing the cycle of a diva-behind-the-scenes that the company HATES.
It's up to Cammie--the washed up former child actress and current in-show-punching bag--to rise to the occasion. She must decide whether to cling to her bottle or break new ground, cutting the new leading actress in the process.
Musical numbers ensue.
Crew
Writer/Director - Ike Holter
Cast
Anna Rose Epstein
Patty Corcoran
Evan Fillon
Ike Holter
Joey Boren
Rawhide Cruz
Matt Olson